Adobe InDesign Review: Desktop Publisher For Mac & PC
If you're looking for the ultimate in desktop publishing on your Mac, InDesign has something for everyone. From magazines and books to pamphlets and interactive sites, InDesign is still the best page layout program for Mac and PC users. Pros: Suitable for professionals and home publishers Integrated with powerful Creative Cloud suite Online & offline publishing templates Works natively on M1 Macs Cons: PDF editing options limited Takes some learning for beginners 90 Free Trial
Adobe InDesign is our favorite Desktop Publishing software on Mac and our top rated alternative to Microsoft Publisher on Mac for professionals.
Nowadays, far more professional designers, writers and publishers use InDesign for publishing than its biggest rival QuarkXPress which has become bloated, outdated and expensive.
Adobe InDesign has an amazing choice of layout tools and can easily handle both print, interactive PDFs, online documents, and more.
When you combine it with powerful multimedia resources like Adobe Stock, you can create some truly professional eBooks, flyers, posters, postcards, and brochures without the need for an expensive creative team.
It's certainly far more powerful and easier to use than free open source desktop publishing tools like Scribus.
In this review of Adobe InDesign CC for Mac and PC, we take a closer look at what this incredibly powerful publishing software can do.
What Is InDesign Used For?
Adobe InDesign can be used to create pretty much any type of document both online and offline including posters, flyers, brochures, magazines, newspapers, presentations, books and ebooks.
InDesign started life as Aldus Pagemaker but was relaunched way back in 1999 as InDesign. It gradually ended the dominance of QuarkXpress (which Adobe tried to acquire in the early days) and was easily the leading page composition software on Mac at the time.
Since then, Adobe InDesign CC has become the industry leading page layout program used by professional publishers and home users alike.
What really makes Adobe InDesign stand out from the competition is the integration with Adobe Creative Cloud which is particularly attractive at the moment as it's currently offering 60% off Creative Cloud for students.
InDesign is fully integrated with other industry leading applications like Photoshop, Illustrator and Premiere so that you can produce truly professional results in half the time.
It also gives you access to Adobe Stock – a huge repository of royalty free stock photos, videos and multimedia meaning you can produce truly professional results without a big budget.
For more on everything that's included, check out our full Adobe Stock review.
Is Adobe InDesign Free?
Although there's no free version of Adobe InDesign, you can try a 7 day free trial first to try it out.
How Much Does It Cost To Buy InDesign?
On its own, InDesign costs $20.99 per month but if you purchase a subscription to Creative Cloud you get far more for your money.
If you're entitled to an educational discount, Creative Cloud is an absolute must right now as Adobe are currently offering 60% off the entire Adobe Creative Cloud suite which means you get the entire Adobe CC suite for just $19.99 per month.
That's actually less than buying InDesign on its own.
That's not just InDesign you get. Creative Cloud includes 20 different apps including industry leading tools including Photoshop, Lightroom, Spark, Adobe XD, Illustrator, Premiere Pro and Acrobat Pro.
So with a Creative Cloud subscription, you're basically getting 20 Adobe applications for the price of one copy of InDesign.
With Acrobat Pro included in the deal, you can even perform highly accurate OCR scanning on magazine, newspaper articles and images which you can then edit in InDesign.
If you're not entitled to a student discount, Adobe Creative Cloud costs $54.99 per month but this is still very good value considering all you get.
The subscription model is of course annoying for some users but it does have advantages.
One big plus is that the app never goes out of date – it's always updated to the latest version.
With a one off purchase of a similar DTP program such as QuarkXPress you'll have to shell out $849 and then you'll find yourself having to pay a hefty upgrade cost when a new version is released or it's no longer compatible with the latest version of macOS.
Does Adobe InDesign Work on M1 & M2 Macs?
Adobe InDesign works natively on the latest M1 chip Macs such as the M1 MacBook Pro and the more recent M2 Macs.
InDesign was in fact one of the first Adobe apps to be updated to run natively on Apple Silicon Macs.
What Is The Difference Between Photoshop and InDesign?
Adobe Photoshop is an industry leading image editing and creation app whereas InDesign is all about desktop publishing.
Images that have been created or edited in Photoshop often end up in books, magazines and interactive publications made in InDesign.
In fact, image editing is one of the Adobe InDesign's weak points so we strongly recommend learning how to use Photoshop alongside InDesign.
Is InDesign Easy To Use?
The basics of InDesign are easy to master although it takes some time to figure out the more subtle details of text manipulation and control.
Beginners will find it a little more complex to get to grips with than something like Microsoft Publisher as its a far more powerful publishing tool but there's plenty of tutorials to get beginners going too (see section below).
The main interface of Adobe InDesign is well laid out and easy to use.
Like all Adobe Creative Cloud apps, the main toolbox runs down the left hand side of the design canvas, tool options along the top.
There are lots of tools to play with including snap-to guides, table creators and hundreds of fonts.
You can do all the basic things you'd expect like insert headers, footers and additional pages into your project
Naturally you can also move elements around on the page and customize them any way you want.
Adobe uses a Content-Aware Fit tool which automatically resizes and fits images within frames.
Adobe Sensei is a special technology that ensures your images always look proportional and wraps text around it.
There's also an InDesign Layout Adjustment tool which will automatically recalculate and resize images and text if you change the dimensions of a page or publication.
There's also a useful Global Editing tool which can take one element – such as a logo or symbol – and then apply changes made to it across the document.
The default layout is known as the "Essentials" Workspace but you can customize this any way you want.
However, there are other Workspaces optimized for specific publication types and templates such as the "Book" Workspace, "Digital Publishing" Workspace and "Interactive PDF" Workspace.
There are tips and tutorials within InDesign but you'll probably find external resources more useful than the ones in-app (see InDesign Tutorials section below).
Using InDesign isn't much different to other Mac based vector graphic applications such as CorelDRAW but one thing that is confusing is the units of "points" and "picas" which InDesign uses to measure things instead of inches and centimeters.
A pica is just under 1/6 inch and contains 12 points. Picas are usually used for fixed horizontal measurements such as column width. This is often used in professional publishing for designing newspapers, magazines, newsletters, and ads. Picas are labelled with the letter "p" e.g. 15p.
You can change this to metric although InDesign in general is setup for the former type of measuring things and so you're better off adapting to it.
Creating Print Publications
Adobe InDesign is fantastic when it comes to creating books – or any print publication for that matter – with tasks such as table of contents and page numbering automated.
There are plenty of pre-configured Workspaces for all types of Print design.
You can bulk edit headings too so that you don't need to go through them individually.
You can also create specific styles that you can drag and drop into different projects.
You can export print publications to PDF or a number of other formats for either printing on a home printer or processing by a professional printer.
Creating Online & Interactive Publications
With more and more publications moving online, Adobe InDesign is well prepared for the task.
If you need to create animated, responsive or interactive publications, you can't do much better than InDesign.
You can create interactive PDFs and Publish Online directly from the InDesign app.
You can publish instantly online to your own Creative Cloud domain which is another reason why it's better to purchase the entire Creative Cloud suite rather than just InDesign on its own.
You can make changes to published documents at any time and customize other things like whether users can download a PDF version of it or embed it into other websites, blogs etc.
Importing & Exporting Into InDesign
InDesign can import Photoshop PSD files and Microsoft Word files (DOCX).
You can also edit PDF files although the tools are a bit limited for this and you're much better of using Adobe Acrobat Pro DC for that.
You can of course, export InDesign files to PDF and interactive PDF.
Image Editing In InDesign
One of the weakest aspects to InDesign is image editing. Although you can do it, Adobe expects you to use tools like Photoshop and Illustrator for proper image editing.
InDesign has limited vector graphics tools for transparencies, gradients, text on a path, 3D effects, quick shapes etc. There is a white space remover too for formatting wrap-around text.
Touch-up tools are very limited however. For example, there's no color adjustment tools and you can't retouch red-eye, smudges and other imperfections.
InDesign Templates
InDesign includes Adobe Typekit which has more than 500 fonts. InDesign also has its own word processing tool so that you can perfect text before integrating into your publication.
This includes spell checker, line spacer, kerning adjuster and style formatting. You can use the same format style templates for different layouts and designs.
There's no way to create graphs and charts although you can always use one of these diagramming apps for that and export the results.
It's important to be aware that there are no clipart or stock photos in InDesign either. However, it's well worth taking out a subscription to Adobe Stock which has an unbelievable amount of stock photography, videos, multimedia and more.
You can produce truly professional results with Adobe Stock which although not free, is a lot cheaper than it would cost to use a professional editorial team.
Adobe InDesign Tutorials
There's a whole range of sites dedicated to InDesign. Here's a selection of a few:
There are also books dedicated to learning how to use Adobe InDesign:
There's also a very lively Adobe InDesign User forum where you'll quickly get help with questions, doubts or problems.
Alternatives To InDesign
There are several alternatives to Adobe InDesign although only QuarkXPress is on the same level in terms of features, professionalism and industry use.
However, the truth is that Adobe's dominance of the creative publishing market makes it hard to beat. QuarkXPress has nothing like Creative Cloud for resources or Adobe's vast range of design software.
QuarkXPress doesn't require a subscription but at $850 it's expensive and will also require replacing with expensive updates to the program and macOS.
You can watch a n overview of what InDesign can do below and get started now with a free trial of InDesign to try it for yourself.
Get to Know InDesign CC | Adobe Creative Cloud
Watch this video on YouTube
Adobe - InDesign CC for Teams
Description
Adobe InDesign CC Design lets you create professional layouts for print and digital publishing. The application supports both Windows and MacOS.
Creative Cloud for teams – A better way of working together
Creative Cloud for teams gives your staff access to the world's best desktop apps and services, including Photoshop CC, Illustrator CC, and InDesign CC. Plus, Creative Cloud extends the power of those apps to mobile devices, so your team can do production-quality work anywhere they are. And with exclusive feature updates at no extra cost, they'll have everything they need to create amazing work.
Your budget will benefit
It's all about affordability, scalability and ease. Enjoy budget predictability and lower up-front costs with an annual membership that gives users access to the world's best creative apps, plus exclusive feature updates at no additional cost. Licenses are always current, so there's no risk of non-compliance.
License management made simple
Easily manage licenses. Deploy apps and updates centrally, or let users self-install as needed. Licenses are tied to your company, not the individual employee, and can be seamlessly added or reassigned as your organization grows. Users can download apps immediately, and billing catches up at your next payment cycle.
Help is a phone call away
Get 24/7 advanced tech support (via phone and web), with dedicated reps to help IT deploy smoothly and resolve issues. Plus video tutorials, brand new step-by-step project guides, access to the growing community of millions of Behance creatives, and 1:1 consulting sessions for your users to sharpen their creative skills.
Creative Cloud for teams makes business sense.
Keep your team on the same page with the entire collection of Adobe Creative Cloud desktop applications, mobile apps, and services—plus access to new features and updates as soon as they're released. Everyone can work and collaborate more efficiently with the ability to share files, assets, and libraries, and capture feedback all in one place. And you can simplify license management with a simple yet effective Admin Console that lets you and your designated administrators quickly add, assign, or transfer seats—all while maximizing your IT and procurement budget. Licenses are tied to the company, not the individual user, so you can reissue seats as business needs change. For example, get freelancers and contractors up and running immediately, and then reassign their licenses when their projects are complete.
Choose the plan that best fits each team member's needs: the complete plan, which includes all Creative Cloud apps and services, or the single-app plan that offers access to one Creative Cloud app (such as Adobe Photoshop CC or Illustrator CC) and select services.
With the Creative Cloud for teams complete plan, your team members get:
Tons of new features. And you're always up to date. With Creative Cloud for teams, you get the latest features as soon as they're released. Since CS6 we've added incredible innovation in Creative Cloud to improve productivity, make everyday tasks easier, support the latest standards and hardware and help you create even more amazing work.
A frictionless workflow between desktop and mobile. Thanks to CreativeSync technology, everything is connected. New Adobe mobile apps for iOS and Android extend the power of your desktop apps to your devices and tightly integrate with them to help your team members be creative anywhere. Securely sync creative files, folders, and settings from your desktop, tablet, and smartphone. Create and share images, brushes, text styles, colors, and more with Creative Cloud Libraries and access them from anywhere. And keep all your assets—including images from the new Adobe Stock service—at your fingertips.
Lower up-front costs. With an annual Creative Cloud for teams membership, you can budget more predictably, lower your up-front costs and leverage volume discounts. Set your own anniversary date to align to your buying cycle, and rest assured that your software will always be in compliance.
Created for evolving teams. The Admin Console makes it easy for IT to add or reassign seats anytime with just a few clicks. Your team can start using new seats right away, and you have 30 days to pay for them, so noncompliance is a non-issue. Deploy apps and updates your way—either handle it centrally or let users install as needed. Users can start downloading and using apps immediately.
Secure cloud storage and team collaboration. Get 100GB per user of secure cloud-based storage to collaborate and share files and folders—all accessible from your desktop, smartphone, or tablet. Maintain version control, stay on top of changes and collaborate more seamlessly.
Expert help and training. With access to hundreds of video tutorials plus exclusive phone access to Adobe product experts, creative teams can quickly learn new skills and solve workflow issues. (Each team member gets two Expert Support sessions per year.) Plus IT now has access to advanced 24/7 tech support—including a dedicated phone line for Creative Cloud for teams admins—to help deployments run smoothly.
The Creative Cloud for teams single-app plan includes:
One CC desktop app of your choice (excluding Acrobat and Lightroom) as well as all updates and new features as soon as they are available.
20GB of cloud storage for file sharing and collaboration.
Adobe Typekit library of fonts for use in desktop applications and websites
Access to Behance ProSite to publish work to the world's leading creative community.
A centralized Admin Console to easily add, track, and reassign licenses.
What is Creative Cloud for Teams?
Adobe InDesign CC Review
The major message at this year's Adobe Max Conference was that in 2019, everyone can—and should—be more creative. And why not? Powerful new features in the CC family can nurture anyone's creativity. InDesign CC 2019, Adobe's acclaimed page composition program fits right in with this strategy, advancing the capability of design software, especially when it comes to the user experience. Adobe is reimagining InDesign to accelerate workflows, liberate creativity, and encourage exploration—all while motivating us to embrace immersive new media. Big changes in Adobe fonts, automatic layout adjustment, and a smart new Properties panel are just a few of the specific updates that make InDesign feel refreshed and attuned to the current design zeitgeist.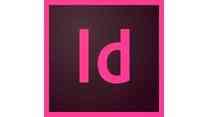 Pricing and Getting Started
InDesign is available only by subscription to Adobe Creative Cloud, either as a single app, for $20.99 per month, or as part of the entire design suite, for $52.99 per month. Adobe's CC suite includes every arrow in Adobe's professional design software quiver, including Photoshop, Premiere Pro, Illustrator, Dreamweaver, and more. For comparison, Microsoft Publisher (Windows-only) comes with Office 365 subscriptions starting at $6.99 per month; QuarkXPress costs $849 (or $399 as a competitive upgrade); VivaDesigner starts at $139 for a permanent license with no subscription; and Xara Designer Pro X costs $299 as a one-shot or $5.95 per month as a subscription.
You can install InDesign on up to two computers simultaneously. Mac and Windows versions interoperate, with Windows 7 SP1 and macOS 10.13 or later supported. Both platforms require at least 4GB RAM (with 16GB recommended) and a 32-bit video card.
Even though InDesign is widely considered the ace advanced page-design tool, there are other notable page-layout applications in the arena. For PC, Mac OS, and Linux, VivaDesigner from Germany offers an integrated word processor and a browser-based platform option. QuarkXPress presents many similar capabilities, the differentiator being that it does not force you into a subscription. On the PC you have Corel Draw 2019 and Xara Designer Pro X, which touts WYSIWYG web design and an onboard image editor.
The Path to InDesign
In the dawn of desktop publishing, there was Aldus PageMaker (InDesign's predecessor after Adobe purchased Aldus in 1994) and Quark Xpress, which offered more robust tools catering to a growing professional user base. Adobe resisted Quark's acquisition attempts and forged through a PageMaker rewrite, and in 1999, introduced InDesign—the first Mac OS-native desktop publishing software.
Since then, designers and production artists have been using it to create a spectrum of print design deliverables—books, brochures, newspapers, and magazines—and more recently to produce ebooks, interactive PDFs, and other content for digital destinations.
InDesign's forte is assembling, designing, laying out, typesetting, and preflighting complex multipage layouts. The program's project-specific workspaces, such as Interactive PDF, Advanced, or Digital Publishing, simplify your workflow as you begin.
Choose one of InDesign's preset workspaces, or make and save one of your own.
A good example of a project for which InDesign is eminently suited would be a user manual that requires a foreword with Arabic page numerals, chapter divisions with Roman letter page numbering, a variety of diagrams, and a comprehensive index. After the design phase, in advance of printing or publishing, a comprehensive preflight panel helps troubleshoot the file, making certain there are no missing fonts, unlinked or low-resolution images, color inconsistencies, overset text, or other issues.
Typography Triumphs With Adobe Fonts
A pioneer of digital type for the Macintosh (having created PostScript), Adobe was early to the font scene with the 1988 launch of its must-have, tabloid-sized quarterly magazine and font catalog, Font&Function, wherein this question was posed: "Can a designer who loves good type, good design, and good taste find happiness on a desktop?" Today it's easy to answer in the affirmative. Back then, designers would need to call the distributor to find the nearest dealer, phone in the order to the dealer, wait eagerly by the mailbox for their font to arrive on a set of floppy disks, before finally answering that, yes, fonts worked on the desktop.
Three decades later, working with type has just become more exciting, with the newly named Adobe Fonts (formerly TypeKit). Within InDesign, subscribers now have unlimited access to the entire Adobe font library in both screen and downloadable desktop formats. Added to that are the updated Character Panel's real-time visual font browsing (seeing your highlighted text displayed in the actual font) and improved search. This means that when you engage the pull-down font menu, you see the fonts installed on your computer—as well as, if you like, the more than 14,000 fonts in the Adobe library. Now we can sort and filter font attributes, classifications, starred favorites, or recently used categories to find—or discover—just what we have in mind.
There is even more InDesign font fun with newly compatible SVG OpenType Color Fonts. These new full-color glyphs may seem a bit gimmicky to the professional designer and illustrator, but there is no denying that people are creating some interesting and beautiful illustrative type.
A note of caution: Take care to make sure you are using OpenType SVG (vector) fonts rather than bitmap color fonts, because in the latter each glyph is a raster image (as opposed to regular fonts being vector-based), so file sizes can get large. Also, InDesign warns users of font limitations with these fonts. Outlining and exporting to PDF aren't yet possible, for example.
Flex Your Layout Muscles
Have you ever had a client inform you—on round four or five—that they need to change the page size or orientation of your document? Of course you have! With the latest InDesign, it doesn't have to be the time-consuming grunt work that it used to be, thanks to the new Adjust Layout feature.
So, what's the difference between InDesign's new Adjust Layout and the Liquid Layout and Alternate Layouts tools introduced in CS6? Liquid Layout facilitates the process when you are tasked with designing alternative layouts to handle multiple page sizes (such as for a range of devices) by allowing you to create and apply specific rules (centering, scaling, and guide- and object-based) about the mechanics of how those changes adapt to various page situations. This can be semi- or fully automatic.
While Alternate Layouts can be used in conjunction with Liquid Layout, the former feature is primarily geared to digital or print publication projects that require different layouts within the document. Both systems reduce the manual work required to lay out every page in a document a second (or third, or fourth) time.
Adjust Layouts is the new utensil in this drawer of adaptive and responsive page-design tools, and you reach for it when you need to amend page properties (such as size, bleeds, and margins) of a document—after text and images are already in place.
You no longer need to live through yesterday's madness of page-by-page manual adjustment via the Document Setup or Margins and Columns pulldown. Today, you have in-app options presented just by accessing that Document Setup menu and clicking Adjust Layout. There you can change global page, margin, and bleed measurements—and even the font size. You can also find another Adjust Layout option in the Margins and Columns dialog box to further assist with your reconfiguration requirements.
Of course, the discriminating designer can expect to make a few trials and perform tweaks, but the new Adjust Layout feature can save you time and agita the next time you need to adjust the page or spread layout of an entire document.
Adjust Layout semi-automates the process of reformatting a publication in a different size or orientation.
You'll find another keen new feature in the Frame Options panel. Clicking on the Content-Aware Fit option after you have placed an image into an existing frame tells InDesign to guess the important part of the picture and resize the photo accordingly.
After placing an image into a frame, click the Content-Aware Fit option to have InDesign guess what's important to show. The orange arrow shows the new content-aware option in the Framing dialog panel.
Pleasing Properties Panel
The additional convenience of InDesign's new Properties Panel decidedly supports Adobe's mission to accelerate users' workflows and improve the app's ease of use. This new context-smart panel gathers and displays your most-often-used controls, along with relevant settings for your current task. For the object you have selected (shape, text block, or linked image), the panel shows two sections of information. First, there are the Transformation and Appearance controls and Settings (similar to the Appearance panel in sister app, Illustrator). Next there are the Dynamic controls, which appear based on the context of what you are doing at the time of selection.
When you have nothing selected, the Properties Panel displays page-specific information concerning guides, units, and related preferences.
Three representative states of the new Properties Panel: (A) with nothing selected, (B) with a text frame selected, and (C) with a rectangle path selected.
New PDF Options
Adobe invented the Portable Document Format (PDF) in 1993, and with its free Adobe Acrobat Reader, transformed ease of communication between applications and platforms. Now with the ability to import PDF edits and comments directly into the program, working with PDFs becomes even more convenient in InDesign. There's no more back-and-forth between apps or split screens. Furthermore, you can track and manage the subsequent feedback and comments of any marked-up PDF right from InDesign.
You now have a variety of options for exporting still and interactive PDFs.
My experience trying out this new feature was a bit clunky, however. The copying and pasting process is finicky. Also, when a comment is just a sticky note rather than a Strike or Insert directive, clicking on the comment icon takes you to the page in question, but does not indicate where on the page the actual comment was made.
There are a few important requirements to note: First, the PDF being commented upon must be made from the current version of InDesign; and second, the PDF comments can only be imported into the original InDesign file from which the PDF was made.
Since its introduction in CS5, InDesign's dynamic PDF form-making capability continues to bloom. In addition to specifying fields such as text blocks, radio buttons, and check boxes, InDesign CC 2019 now supports form fields with customizable typeface control when you're exporting an InDesign file to an interactive PDF form—without the need to tweak the form in Acrobat.
Blazing New Trails
Though undisputed as the trailblazer of page and publication design, Adobe's distinguished and long-time champ InDesign doesn't rest on past and current achievements. Adobe is advancing the cutting edge of how we work and what we create. This, built on an already strong base of tools makes InDesign our top recommendation in the page-design category and a PCMag Editors' Choice.
Adobe InDesign CC 4.5 Editors' Choice (Opens in a new window) Check Price (Opens in a new window) Pros Superbly balanced interface.
Easy, smart automatic global page adjustment.
Contextual information at your fingertips.
Huge selection of downloadable fonts. View More Cons Requires subscription.
PDF comments integration needs polish. The Bottom Line InDesign maintains its relevance, giving the commercial creative of 2019 an edge in satisfying ever more-demanding client requests. Despite minor quibbles, InDesign is a must-have for any professional designer.