The European Commission is set to unveil a new set of regulations for artificial intelligence products. While some AI tech would be outright banned, other potentially harmful systems would be forced through a vetting process before developers could release them to the general public.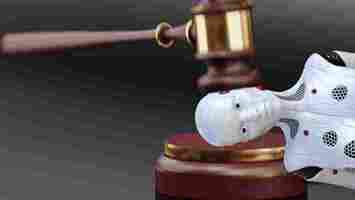 The proposed legislation, per a leak obtained by Politico's Melissa Heikkila, would ban systems it deems as "contravening the Union values or violating fundamental rights."
The regulations, if passed, could limit the potential harm done by AI-powered systems involved in "high-risk" areas of operation such as facial recognition, and social credit systems.
Per an EU statement :
The commission's anticipated legislation comes after years of research internally and with third-party groups, including a 2019 white paper detailing the EU's ethical guidelines for responsible AI.
It's unclear at this time exactly when such legislation would pass, the EU's only given it a "2021" time frame.
Also unclear: exactly what this will mean for European artificial intelligence startups and research teams. It'll be interesting to see exactly how development bans will play out, especially considering no such regulation exists in the US, China, or Russia.
The regulation is clearly aimed at big tech companies and medium-sized AI startups that specialize in controversial AI tech such as facial recognition. But, even with the leaked proposal, there's still little in the way of information as to how the EU plans to enforce these regulations or exactly how systems will be vetted.
EU unveils plans for digital ID wallet for accessing services across the bloc
The EU has unveiled plans for a digital ID wallet that people in the bloc could use to access services across the 27 member states.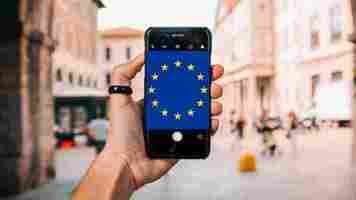 Citizens will be able to use the wallets to prove their ID and share electronic documents " with the click of a button on their phone," the European Commission said on Thursday.
"The European digital identity will enable us to do in any Member State as we do at home without any extra cost and fewer hurdles," said Margrethe Vestager, the European Commission's executive vice president for digital.
Under the proposals, the bloc's 27 member states will offer citizens and businesses digital wallets that can link their national digital IDs with documents including driving licenses, diplomas, and bank accounts.
They could then use the wallets to rent cars, enroll in colleges, or open bank accounts in other member states.
Online platforms such as Google and Facebook would also be required to accept the wallets to access their services.
The EU says the wallets will be available to any citizen, resident, and business in the bloc, but they will not be mandatory.
€9.6 billion ($11.7 billion) in extra revenue to the bloc and generate up to 27,000 new jobs over five years.
The Commission hopes to reach an agreement with member states on the proposals by September 2022 before commencing pilot projects.
Critics have raised concerns about potential security risks, but the EU has big hopes for the system. The bloc says it could generate €9.6 billion ($11.7 billion) in extra revenue and up to 27,000 new jobs over five years.
Greetings Humanoids! Did you know we have a newsletter all about AI? You can subscribe to it right here .
New MIT algorithm optimizes sensor placement on soft robots to help them understand the world
Soft robots can be far more flexible than their rigid relatives, but their vast ranges of motion makes it hard to map the location of their body parts.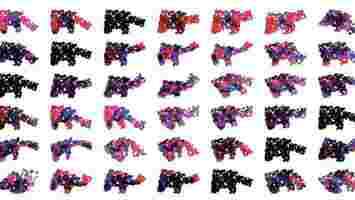 A new algorithm could give them greater control of their movements by optimizing the arrangement of sensors on their bodies.
"You can't put an infinite number of sensors on the robot itself," said study co-lead author Andrew Spielberg, a PhD student at MIT CSAIL . "So, the question is: how many sensors do you have, and where do you put those sensors in order to get the most bang for your buck?"
The researchers developed a novel neural network architecture to answer the question. It works by determining the ideal location for sensors and learning which motions are needed for different tasks.
The team first divided the robot's body into different regions, and used their rate of strain as inputs to the neural network. Over time, the network worked out the most efficient sequence of movements to complete tasks, such as which motions to use for gripping different options.
The network also tracks which regions are used most frequently, and then removes the lesser-used areas from the inputs in subsequent trials.
This process enables the system to recommend where to place sensors on the robot.
The researchers tested its suggestions by comparing them to sensor designs made by human experts.
They first asked the roboticists to pick the sensor position they thought would work best for tasks such as grasping items. Next, they ran simulations comparing the performance of the human designs to the algorithm-senzorised robots.
Study co-lead author Alexander Amini said he was surprised by the results:
The researchers believe the algorithm could help automate soft robot design and ultimately help machines interact with their surroundings.
Greetings Humanoids! Did you know we have a newsletter all about AI? You can subscribe to it right here .