Electric cars could help to power millions of households in the coming years, simply by harnessing their battery power. The electricity in the vehicle's battery could be plugged back into the grid, instead of being stored. The technique was pioneered in Japan and our research will help us understand how best to use it in the UK.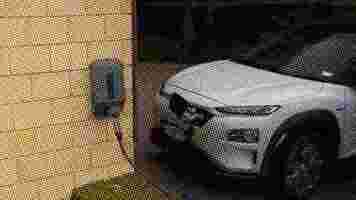 Many electric vehicles (EVs) are being produced with the ability to use their onboard battery to send power back to the electricity supply they are connected to. Whether that is the owner's house, or the electricity grid more generally, these technologies have been led by governments and electric car manufacturers mainly in order to balance the demand on the power transmission network or grid.
The ability to use these huge connected batteries complies with the future management and provision of cleaner grids – instead of burning fossil fuels to generate electricity, we should harness clean renewable sources such as wind and solar when abundant, and store the electricity in batteries for when not. So by charging electrical vehicles from renewable sources, we can lower our greenhouse emissions.
The plan sounds great but is made tricky because electricity is difficult to store. But we already store huge amounts of electricity – in our cars. With around 1% of the UK's 27 million households currently owning an EV, each with an average 60kWh battery , these 300,000 EVs could store an incredible 18GWh of electricity which could usefully be used to power houses. That's more than the Dinorwig pumped storage plant in Snowdonia, the UK's biggest storage facility, which stores around 9GWh .
By 2030, the UK could have almost 11 million electric vehicles on the road. Assuming 50% of these vehicles were able to feed unused energy back into the grid, this would open up opportunities to power 5.5 million households .
How do we make it happen?
In order to allow cars to power the grid on a technical level, three things need to happen. First, a two-way transfer of power from the car to its charging point should be made possible. This system is known as vehicle-to-grid and was first introduced in Japan after the Fukushima disaster and the following power shortage.
But there are more areas of development needed to roll out the technology. These include vehicle-to-grid charging hardware installation at home, vehicle compatibility, and energy market changes. There are also two competing types of rapid charging equipment, which will need to be addressed, perhaps with units that have both types of connectors.
The third part of the technical puzzle is ensuring support from the power distribution networks. Some parts of the grid are incapable of having a significant amount of power being dumped back through the connections at the same time so local networks need to ensure they can cope.
Engaging drivers
Once the technology is all in place, how do we make sure that people engage in the scheme? We are researching consumer acceptance and knowledge of vehicle-to-grid systems, with a view to show drivers how the technology works and prevent their batteries from being flat when they're needed.
At the moment, most trials are undertaken by energy companies or power distribution companies, who want to figure out how the technology works commercially and to help balance the power grid. But we believe focus should also be directed to cost benefits, eco-credentials, and convenience for drivers.
Charging electric vehicles with the cheapest energy and selling energy back to the grid at the peak time could enable customers to earn as much as £725 a year . This is in addition to the fuel cost savings : an EV costs on average £500 a year to run versus £1,435 a year for a petrol or diesel.
Reducing the impact on the environment, saving on fuel costs, and powering your house on cheap, clean energy, are all great benefits, but instances of low car battery could lead to a lot of disgruntled owners.
Other concerns also include the potential costs of installing compatible V2G chargers at home; impacts on lifestyle, and inconveniences of delayed plug-in electric vehicle charging (if the car is powering the house); and the fear of battery degradation (which some research indicates is justified , but outweighed by the potential benefits).
The UK's electricity and gas regulator, Ofgem, intends to invest millions of pounds in creating a more flexible energy system to support the electrification of vehicles and the generation of renewable energy and to make the transition to a low-carbon economy more fair, inclusive, and affordable.
If enough drivers were to take advantage of the vehicle-to-grid technology, the UK could gain power generation capacity of up to ten large nuclear power stations and reinvest the saving cost in developing clean energy and flexible energy system.
The process won't be smooth. Solutions are numerous but will need support from power companies, and even car manufacturers and finance companies. There are lots of parts of the puzzle to solve, but as the average car is unused 95% of the time, chances that its power source could be used for greener and cheaper living are enormous.
Article by Tom Stacey , Senior Lecturer in Operations and Supply Chain Management, Anglia Ruskin University and Ying Xie , Professor in Supply Chain Management, Anglia Ruskin University
This article is republished from The Conversation under a Creative Commons license. Read the original article .
These are the sustainable materials that could be used to build your future EV
No longer the preserve of technocrats, electric vehicles have taken the spotlight as the eco-friendly automobiles of choice. With growing concern for the planet, unpredictable fuel shortages, and changing commuting habits , more people are turning towards EVs instead of traditional gas guzzlers.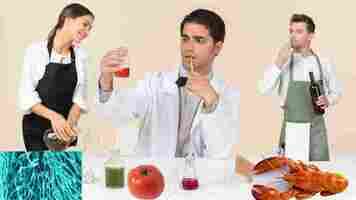 It's well known that EV s can lower emissions, especially when they're charged with green energy. Much of their popularity stems from the desire to make driving more environmentally friendly, but that's only one part of an EV's carbon footprint. The process of manufacturing an electric car often produces more emissions than traditional fuel-powered vehicles (although EVs don't produce emissions while being driven, which makes up for this discrepancy ).
One factor that's often overlooked is the production of the thousands of individual parts that go into one vehicle. While up until now the focus has been on building cleaner engines, it's time to take a deeper look at the environmental cost of our cars, from the premium leather upholstery down to the plastic cup holders. In the race to build a truly carbon 0 vehicle, automakers are now experimenting with some new materials which could become staples in the cars of the future.
But, while innovation in green car features is growing, the difficulty will be in shifting the mindset of consumers.
Here are five materials that could lead to more eco-friendly cars:
Vegan vehicles lead the way
Once upon a time, plush leather interiors were the hallmark of a classy ride. Not anymore. Instead, the new marker of a premium vehicle is vegan leather. Made from non-animal sources, these luxurious materials give a similar aesthetic, without sacrificing any cows. The result? Cozy interiors without the environmental cost of farming cattle and producing toxic greenhouse gasses in the process.
Changing consumer attitudes to sustainability are partially the cause of this trend, as people reexamine their lives and identify ways to become more environmentally conscious. Likewise, the move towards vegan leather is a style statement that complements the ethos of going electric. Speaking to The Next Web, Polestar's Head of Sustainability, Fredrika Klarén, says Polestar is mindful about how it incorporates materials into its EV.
The automotive brand is determined to include more sustainable materials in its vehicle design, pledging to completely stop using animal-derived leather in its cars by 2025. By merging style and sustainability, car designers can show that cruelty-free motoring is an option for drivers worldwide.
Cork: classy and conscious
It's not just animal-derived materials getting an in-vehicle makeover. Cork material — yes, the same you find in a wine bottle — is fast becoming a chosen material in green EVs. Some manufacturers used cork pre-WW2 due to a lack of plastic availability.
Almost a century later, the material is being featured as an option to accentuate the vehicle's design, without resorting to using less sustainable options like wood or plastic for door panels or the car's central console. Cork accents can also feature on gearboxes and armrests, giving vehicles a stylishly rugged feel, inspired by the outdoors and camping aesthetics.
The future is bio-based materials
Carmakers are also finding inspiration in nature including more biologically derived materials in their models. Automotive designers are transforming cellulose fibres found in plants into upholstery materials like cushions and seats. These plant-based alternatives are replacing traditional polyurethane foam, while providing improved comfort — a win-win for the planet and passengers.
And that's not all. Some brands are really going outside the box in their search for new materials. For instance, some automakers are adopting sustainably-sourced flax to strengthen car bumpers .
Others are taking to the seas for their latest vehicle materials. Recently, automotive companies have started using a material called chitin which is biodegradable and derived from crustacean shells (think lobsters and crabs).
Even foodie favorites like coffee and tomatoes are making their way into the new generation of EVs. Automakers are transforming tomato skins into suspension bushing and car hoses. Some are repurposing coffee chaff to create energy efficient headlamps that are lightweight and durable.
Fossil-free steel steers new cars forward
We can't get away from using steel in car designs, but we can find new and more eco-friendly ways to produce it. Volvo recently came out with a vehicle that's made with fossil free steel . Instead of fire powered coal, the company used electrolysis based green hydrogen to produce the steel.
Given that steel comprises up to 60% of body structures in modern vehicles, this carbon-neutral development could radically lower the environmental footprint of the automotive industry.
Alongside steelmaking's eco-friendly makeover, researchers are exploring the viability of cellulose fibers as an alternative to steel. Being one-fifth of the weight, but five times stronger, this material has some promising applications. Though somewhat experimental right now, fundamentally transforming steel development and finding similar properties in bio-based materials could be a sign of things to come.
Recycling plastics is reinventing cars
And inspiration isn't just coming from 'new materials.' Your old water bottles and food packaging could be the source material for the high-tech electric cars you see on the road. With 300 million tonnes of plastic already in global circulation each year, car manufacturers are turning to the rich availability of recyclable plastics to build the latest EV models.
Plastics are being recycled for dashboard material and bumpers, and when you consider that 50% of materials in cars are derived from plastic, these efforts can go a long way in helping to reduce the carbon emissions that arise in car manufacturing. While EVs are spearheading this move by reimagining plastic with sophisticated designs and features, government bodies like the EU are in talks to make recyclable plastic mandatory for vehicles.
Likewise, other recyclable materials are becoming an everyday part of new electric vehicles. Recently, engineering students in Eindhoven developed a concept car using 100% recycled materials including an interior made from unsorted household waste, an exterior made from hard plastics in old televisions and appliances, and seat cushions from coconut and horsehair. Even the car's yellow 'paint job' is actually a foil made from recycled materials.
Although that may not be possible at scale for automakers today, these could be the first steps taking us into the future of car design.
With innovations like carpets made from recycled fishing nets and solar roofs to charge vehicles on the go, manufacturers are gradually weaning off supply chain cycles that contribute to carbon emissions and figuring out how to use what's already available.
Circular design is gradually becoming central to vehicle design and will shape much of how vehicles evolve in the next decades. By using unconventional sources to create vehicles, today's automakers are challenging norms and opening up new possibilities.
Why premium design can be planet-friendly
In the past, some of these green car design features would be considered inferior for not being the 'real thing' and for some drivers, that would be a turn-off. As more people embrace an eco-friendly lifestyle, these conscious car designs are helping to redefine what premium materials are for consumers. It's a worthwhile investment to include recycled or cruelty-free materials for the sake of the environment and the driving experience too.
With the rise of sustainability, consumers are growing suspicious of greenwashing claims by brands that make it hard to decipher their real environmental impact. Consumers are looking to carmakers to be transparent about how their inventions are affecting the planet, and to continue finding new ways to produce more eco-friendly designs. Some automotive companies are investing in research to experiment with new materials that bring us closer to a zero-emission vehicle. The ones that combine this new view of luxury with smart sustainable designs will come out on top.
For Polestar, using eco-conscious materials is a fundamental shift into the future . Klarén says,
With that perspective in mind, the future of premium interiors is full of limitless potential as more innovations emerge from recyclable materials.
As automotive developments become greener and people reassess their need for a vehicle, emerging EVs are well-positioned to become a smart investment, saving time, money, and the environment. Enhanced interiors can help to elevate the in-vehicle feel, and create consumer appetite for a new type of motoring experience. Driving into the future has never looked so chic or eco-friendly.
How simple changes to city procurement can reduce CO2 emissions
This article was originally published by Anna Lisa Boni on Cities Today , the leading news platform on urban mobility and innovation, reaching an international audience of city leaders. For the latest updates follow Cities Today on Twitter , Facebook , LinkedIn , Instagram , and YouTube , or sign up for Cities Today News.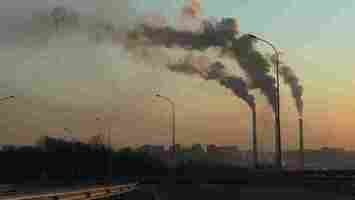 The set-piece battle of the next ten years is taking shape. On one side, European cities, and on the other, emissions, CO2, and pollution. The goal? To achieve carbon neutrality and take one step closer to the end of the climate crisis.
Cities across Europe have an arsenal of tools in this fight against climate change but one that is often overlooked is procurement. In the grand coalition of humanity fighting a common foe, this powerful tool must not be ignored.
The evidence is there. In Oslo, the world has seen the first ever zero-emissions construction site – or Zemcons. At the Olav V street renovation project, all the machinery – diggers, excavators, and loaders – is electric.
The project has huge benefits for Oslo's residents in terms of air quality and noise pollution. It also reminds us that construction, for instance, represents 23 percent of the world's CO2 emissions, and almost six percent of these emissions come directly from activities on construction sites.
Collaboration
Oslo, along with Amsterdam, Brussels, Budapest, Copenhagen, Helsinki, Lisbon, Trondheim, and Vienna, is part of the Zemcons group of the EU-funded Big Buyers for Climate and Environment. This is a success story of joint European collaboration in procurement to move towards climate neutrality.
Most of all, projects such as the Olav V street renovation send a clear message to the industry: the demand for zero-emissions construction machinery is there. The supply must now move to meet this demand.
Critics may see the challenge of shifting the market towards zero-emissions machinery as a costly uphill battle but turning our long-established habits on their heads has been the theme for most of Europe of late – who can say they haven't opted for greener and cleaner purchasing habits in the past ten years? For cities, joint European collaboration, such as through the Big Buyers for Climate and Environment, is sending a clear signal of their intent to change their procurement plans – and this change is attractive for both buyers and suppliers.
Daring and ambitious cities are working on tests and trials in collaboration with suppliers across Europe. Oslo won't be the last city to have clean, green, and quiet construction sites. There is no shame or blame in such a collaboration – when the best-laid plans don't work, cities and construction suppliers work together to find solutions.
As my colleague Romeo Apetrei-Thomassen from Oslo says: "We need to tell the market that this is coming. The faster you change your profile, the better it's going to be for society."
Results
In fact, we can see the fruits of this joint European collaboration already. In the Nordic market, pressure from public authorities has pushed suppliers to take the step towards zero-emissions machinery. For example, NASTA now offers a battery-powered 17.5-ton excavator that is cleaner and quieter than its diesel-powered counterpart. Other suppliers such as Caterpillar, Wacker Neuson, Liebherr, Hitachi CM, and Volvo CE are also all moving towards electrifying their fleets.
However, this is still not enough to keep up with regional demand. It's clear that there is momentum behind the Zemcons trend, which is why it's key that the political will required to implement these ambitious projects does not dry up. In Oslo, Copenhagen, and Helsinki, the experience shows that unwavering political support was a key factor in the success of their pilot sites.
Cities in Europe have clearly demonstrated their power to be innovative in their approach to fighting climate change. It was not by magic that Oslo's Olav V site came into being – it took hard work and a political commitment to reducing the construction sector's carbon footprint.
If one city can use procurement in such an effective way, the benefit from cities working together in this area could be the secret weapon in the fight against climate change.
SHIFT is brought to you by Polestar. It's time to accelerate the shift to sustainable mobility. That is why Polestar combines electric driving with cutting-edge design and thrilling performance. Find out how .