FRANKFURT -- Former Opel CEO Karl-Thomas Neumann will join former BMW finance chief Stefan Krause's U.S. electric-car startup Evelozcity.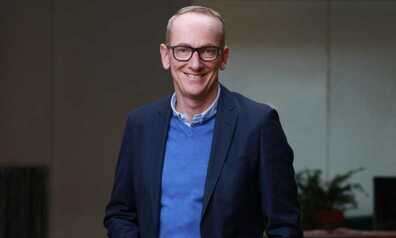 Neumann, who is reported to be investing in the startup, will oversee mobility concepts including connected-car technology, branding and marketing, customer experience, blockchain strategy and the European market, Evelozcity said in a statement .
Evelozcity is developing a car aimed at the mass market, a delivery van and an autonomous ride-hailing vehicle. They will be underpinned by a "skateboard" architecture that will house the battery and drivetrain.
The company aims to bring its first vehicle to market in the U.S. by 2021 and will eventually expand sales to Europe and China.
Los-Angeles-based Evelozcity was set up in December 2017. It employs ex-BMW technology manager Ulrich Kranz and former BMW designer Richard Kim. Both executives were involved in the development of BMW's electric i subbrand.
Currently Evelozcity employs 100 workers, which it expects will increase to 300 by the end of the year.
Finance in the pre-production phase is being provided by investors from Europe, Taiwan and China, Germany's Frankfurter Allgemeine Zeitung newspaper reported .
Neumann will take up the new role in May, the newspaper said, and will be based in California along with his family.
Neumann left Opel last year after General Motors sold the German automaker to PSA Group .
Earlier this year, Faraday Future, the EV automaker run by Chinese entrepreneur Jia Yueting, sued Evelozcity , claiming the startup poached talent and stole intellectual property. Faraday accused Krause and Kranz, both former employees, of soliciting at least 20 ex-employees to join Evelozcity, according to a complaint lodged with a U.S. court. Some employees brought technology secrets over to Evelozcity, the lawsuit alleges.
Source of the article:https://www.automobileclass.com/ex-opel-ceo-neumann-will-join-california-based-ev-startup