A big zoom in a compact-shaped camera is a great idea, letting you travel light and still be able to capture distant subjects with plenty of detail. These cameras tend to be pricier and bulkier than normal compact cameras, but the T200 is neither. At £130, 151g and 28mm deep, it's barely distinguishable from many budget compacts with modest 5x zooms.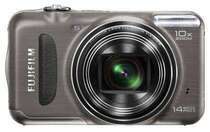 Admittedly, its 10x optical zoom is a little way off the likes of the Panasonic Lumix DMC-TZ20 with its 16x range, but the T200's ability to zoom in to capture more detail is much closer to the TZ20 than to a conventional compact with a 5x zoom.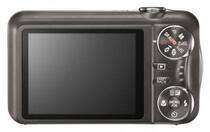 We're happy to see that optical stabilisation is included, as telephoto shots are particularly susceptible to shake. Otherwise, this is a typical budget camera. The screen is run-of-the-mill at 2.7in and 230,000 pixels, and the amount of photographic control on offer is basic. There's the usual ISO speed and white balance preset options but there's no control over the metering or access to shutter speed and aperture settings. The lack of a custom white balance option meant that we couldn't achieve balanced colours in our studio test shots, but in practice it's unlikely that many potential users would miss this feature.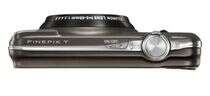 The scene presets are likely to prove more popular, not least because some are easily accessible on a mode dial on the back of the camera. We particularly like the Natural and Flash mode, which captures two shots in quick succession, first without and then with the flash, leaving the user to choose the best one later. This dial could do with being stiffer, though – it's easily nudged to a different position by accident.