As international air travel rebounds after COVID-19 restrictions, greenhouse gas emissions from aviation are expected to rise dramatically – and with it, scrutiny of the industry's environmental credentials.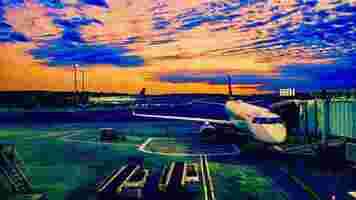 Aviation emissions have almost doubled since 2000 and in 2018 reached one billion tonnes . Climate Action Tracker rates the industry's climate performance as critically insufficient .
As the climate change threat rapidly worsens, can aviation make the transition to a low-carbon future – and perhaps even reach net-zero emissions? The significant technological and energy disruption on the horizon for the industry suggests such a future is possible.
But significant challenges remain. Achieving a net-zero aviation sector will require a huge collaborative effort from industry and government – and consumers can also play their part.
Build back better
The aviation sector's progress in cutting emissions has been disappointing to date. For example, in February last year, research on the world's largest 58 airlines found even the best-performing ones were not doing anywhere near enough to cut emissions.
Most recently, at the COP26 climate change summit in Glasgow, the industry merely reasserted a commitment to a plan known as the Carbon Offsetting and Reduction Scheme for International Aviation .
The scheme relies on carbon offsetting, which essentially pays another actor to reduce emissions on its behalf at the lowest cost, and doesn't lead to absolute emissions reduction in aviation. The scheme also encourages alternative cleaner fuels, but the level of emissions reduction between fuels varies considerably.
Governments have generally failed to provide strong leadership to help the aviation sector to reduce emissions. This in part is because pollution from international aviation is not counted in the emissions ledger of any country, leaving little incentive for governments to act. Aviation is also a complex policy space to navigate, involving multiple actors around the world. However, COVID-19 has significantly jolted the aviation and travel sector, presenting an opportunity to build back better – and differently.
Griffith University recently held a webinar series on decarbonizing aviation, involving industry, academic, and government experts. The sessions explored the most promising policy and practical developments for net-zero aviation, as well as the most significant hurdles.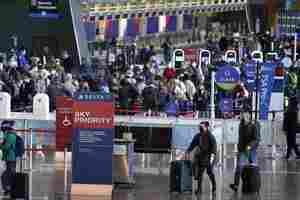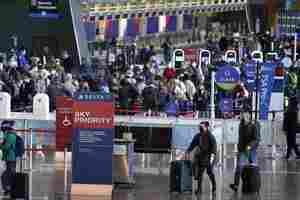 Nations soaring ahead
Some governments are leading the way in driving change in the aviation industry. For example, as a result of government policy to make Sweden climate-neutral by 2045, the Swedish aviation industry developed a roadmap for fossil-free domestic flights by 2030, and for all flights originating from Sweden to be fossil-free by 2045.
Achieving fossil-free flights requires replacing jet fuel with alternatives such as sustainable fuels or electric and hydrogen propulsion.
The European Union plans to end current tax exemptions for jet fuel and introduce measures to accelerate the uptake of sustainable fuels.
The United Kingdom is finalizing its strategy for net-zero aviation by 2050 and a public body known as UK Research and Innovation is supporting the development of new aviation technologies, including hybrid-electric regional aircraft.
Australia lacks a strategic framework or emissions reduction targets to help transition the aviation industry. The Emerging Aviation Technology Program seeks to reduce carbon emissions, among other goals. However, it appears to have a strong focus on freight-carrying drones and urban air vehicles , rather than fixed-wing aircraft.
Building tomorrow's aircraft
Low-emissions aircraft technology has developed substantially in the last five years. Advancements include electric and hybrid aircraft (powered by hydrogen or a battery) – such as that being developed by Airbus , Rolls Royce and Zero Avia – as well as sustainable aviation fuels .
Each of these technologies can reduce carbon emissions, but only battery and hydrogen-electric options significantly reduce non-CO₂ climate impacts such as oxides of nitrogen (NOx), soot particles, oxidized sulphur species, and water vapor.
For electric aircraft to be net-zero emissions, they must be powered by renewable energy sources. As well as being better for the planet, electric and hydrogen aircraft are likely to have lower energy and maintenance costs than conventional aircraft.
This decade, we expect a rapid emergence of electric and hybrid aircraft for short-haul, commuter, air taxi, helicopter, and general flights. Increased use of sustainable aviation fuel is also likely.
Although electric planes are flying, commercial operations are not expected until at least 2023 as the aircraft must undergo rigorous testing, safety, and certification.
Overcoming turbulence
Despite real efforts by some industry leaders and governments towards making aviation a net-zero industry, significant strategic and practical challenges remain. Conversion to the commercial mainstream is not happening quickly enough.
To help decarbonize aviation in Australia, industry and government should develop a clear strategy for emissions reduction with interim targets for 2030 and 2040. This would keep the industry competitive and on track for net-zero emissions by 2050.
Strategic attention and action is also needed to:
advance aircraft and fuel innovation and development
update regulatory and certification processes for new types of aircraft
enhance production and deployment of new aviation fuels and technologies
reduce fuel demand through efficiencies in route and air traffic management
create "greener" airport operations and infrastructure
build capability with pilots and aerospace engineers.
The emissions created by flights and itineraries can vary substantially . Consumers can do their part by opting for the lowest-impact option, and offsetting the emissions their flight creates via a credible program . Consumers can also choose to fly only with airlines and operators that have committed to net-zero emissions.
Net-zero aviation need not remain a flight of fantasy, but to make it a reality, emissions reduction must be at the heart of aviation's pandemic bounce-back.
Article by Emma Rachel Whittlesea , Senior Research Fellow, Griffith University ,  and Tim Ryley , Professor and Head of Griffith Aviation, Griffith University .
This article is republished from The Conversation under a Creative Commons license. Read the original article .
Uber and Lyft will support California's EV mandate — but only if they get more money
On Thursday, the California Air Resources Board (CARB) unanimously voted for a regulation that requires the electrification of the state's ridesharing fleets starting in 2023, Reuters reports.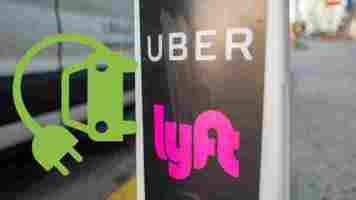 According to CARB's announcement , the regulation dictates that by 2030 rideshare companies should achieve a level of zero greenhouse gas emissions and ensure that 90% of their vehicle miles are fully electric.
This brings into question Uber and Lyft both of which announced last year their commitment to go all electric within the same time frame.
It might sound like California, Uber, and Lyft are finally in sync, but there's a catch.
In written comments before Thursday's vote, the two companies said they supported the regulation's goals, but that they consider them unrealistic if they're not accompanied with government subsidies for EVs and charging infrastructure. They also pointed out that in case EV and charging availability don't go as planned, their drivers will be harmed.
On the contrary, several of CARB's members expressed concerns about the potential negative impact on the drivers, attributing the uncertainty to Uber and Lyft for not doing more to help them.
"There is no way for us to make sure that the (companies) actually bear the costs to address the greenhouse gases and air pollution they're creating and profiting off," said board member Nathan Fletcher.
In fact, this is not the first time that California has criticized Uber and Lyft for how they treat their drivers. Last year, the companies nearly faced a shutdown of their operations in the state, as they weren't offering enough benefits to their employees.
Now, both companies have committed to provide lower EV costs to their drivers, and Uber specifically has pledged to invest $800 through 2025 to facilitate the switch.
The cost, however, of the 2030 target is estimated to reach $1.73 billion, according to the Union of Concerned Scientists, a nonprofit research and advocacy organization. So the question of who will finance this expensive transition remains vital.
Nevertheless, the CARB will provide drivers with various incentives such as the Clean Vehic le Rebate Projec t , the Clean Cars 4 All program, and the Clean Fuels Reward , as well as financial incentives from their local utilities and a federal tax credit.
Do EVs excite your electrons? Do ebikes get your wheels spinning? Do self-driving cars get you all charged up?
Then you need the weekly SHIFT newsletter in your life. Click here to sign up .
How supply chain delays stalled new advancements in mobility through 2021
Have you experienced a shortage of particular foods in the grocery store or been waiting ages for that car you ordered at Christmas last year? Well, it's been a year of spectacular woes in all things supply chain, impacting consumers, manufacturers, and transporters. Let's look at the highlights: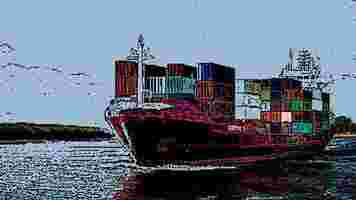 Suez Canal blockage
In March, a 400-meter cargo ship called Ever Given wedged itself in the Suez Canal for nearly a week due to high winds and poor visibility.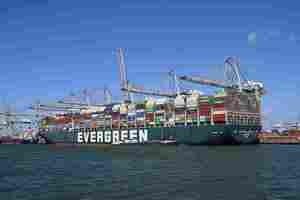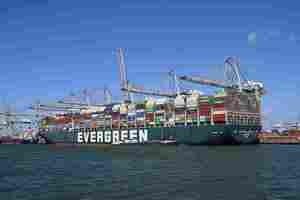 It was responsible for memes like:
With over 12% of the world's trade traveling on the Suez Canal, this left over 300 vessels at both ends of the canal from being able to move. Lloyds List estimated that the stranding held up about $9.6 billion worth of trade along the canal each day.
This resulted in a flow-on effect of dealing with the backlog of stalled ships.
Then, there was the challenge of getting ships to harbor, delays in getting shipping containers onto trucks, and trucks to their destination.
Today, the container ship is back afloat , albeit under strict safety measures and extensive repair progress.
Colonial Pipeline attack
In May, we saw the Colonial Pipeline Company temporarily shut down all of its pipeline operations in response to a hack involving ransomware.
Colonial Pipeline is the largest US refined products pipeline system. 5,500 miles of pipeline run from Texas to New York. The company carries 45% of the East Coast's fuel supplies and services seven airports.
The DarkSide hacker group admitted to the attack. Colonial paid the hackers roughly 75 Bitcoin — or nearly $5 million — to recover its stolen data,
In response to the attack, DarkSide left this message on their now-defunct dark website:
As a result, the US government issued a number of emergency actions in response to the attack. Besides the obvious security investigations, they included:
A targeted, one-week waiver, allowing multiple states to temporarily use non-compliant fuel to boost available supply.
An "Hours of Service" waiver to provide greater flexibility to drivers transporting fuel.
An emergency effort to determine rail operators' capacity to help transport fuel from ports inland and identify potential actions to enable this effort.
Silicon Semiconductor Chip shortage
2021 was the year of the semiconductor chip shortage . Its causation is varied but includes:
Reductions in chip purchases by auto OEMs in response to COVID-19 shutdowns.
Increases in the use of semiconductors in PCs and gaming devices.
A fire at Japan's Renesas Semiconductor Manufacturing , responsible for 1/3 of semiconductor chips manufactured.
The company usually produces about one-third of microcontroller chips embedded in cars globally.
The problem is also indicative of bigger supply chain problems and the inherent fragility of overextended supply chains.
Automakers use about 10% of the chips on the semiconductor market. A typical car (the Earth-killing type) uses between 50 and 150 semiconductors. However, a modern electric vehicle can use up to 3,000 chips . Oof.
All year we've heard stories of cars and other vehicles sitting in factories ready for rollout… except for their computers and processors. In response to the shortage, automakers drastically reduced their production, leading buyers to wait long for their promised orders.
This year, BMW, General Motors, and Tesla also shipped vehicles without features due to the semiconductor chip shortage.
Trucking personnel shortages
We've also seen the supply chain crippled by people shortages. We only need to look over the pond to the UK to see what happens when there's a people shortage. After the Brexit vote, an estimated 20,000 truckers went back to Europe and never returned.
Industry officials claim the UK is around 100,000 truck drivers short, leading to problems like supermarket stock and fuel shortages. The government ended up getting the army in to drive fuel tankers. That's one use for people's tax dollars….
Lithium
As fossil fuels are phasing out, lithium is a crucial ingredient in the making of lithium-ion batteries for electric vehicles and energy storage systems.
However, it's time-consuming to extract and refine to meet the demand for lithium-ion batteries.
Further, as automakers accelerate their electric vehicle ambitions, a lot of lithium is needed to reach set targets.
According to IHS Markit , in 2000, about 9% of lithium produced was used for batteries. By 2020, this share rose to 66%, and it is forecast to reach over 90% by 2030.
According to David Snydacker, CEO and director of Lilac Solutions Inc.:
Urea
We've seen alarms raised this year in response to a world shortage of synthetic compound urea . 90% of urea produced makes nitrogen-release fertilizer.
However, it's also used to reduce pollutants and emissions in diesel and natural gas engines.
Truck drivers inject a urea-water solution into the exhaust stream of diesel vehicles before the gases pass through a catalytic converter. This ensures diesel engines comply with environmental nitrogen oxide emissions standards.
In transport, urea sells under the brand AdBlue .
India, Korea, and Australia all import their urea from China.
Further, in November, there were reports of urea panic buying in South Korea by diesel vehicle owners after China restricted urea export until June 2022 . 40% of South Korean cars run on diesel.
From Australia's National Road Transport Association, Warren Clark attributes the export cut to trying to manage an internal price hike in fertilizer in local China and potential trade issues.
Australia is scrambling to establish new urea supply chains with Japan, Indonesia, and the UAE to stop diesel truck stoppages wreaking havoc on the logistics industry.
According to Infinium CEO and Co-Founder Robert Schuetzle:
I think 2022 will be a bumpy ride, folks, and we'll be here to bring you the latest news and analysis.