Illustrator line patterns never go out of style. Just like other Adobe Illustrator patterns, they're a great and quick way to make the artwork more interesting. If you want to learn how to make a pattern in Illustrator, in this tutorial I'll show you how to create a herringbone pattern, how to make it seamless, and how to save it as an Illustrator pattern.
Follow along with us over on our Envato Tuts+ YouTube channel:
How to Make a Herringbone Pattern in Illustrator
Step 1

Create a New File. Press D to reset the Fill and Stroke.

Step 2

Use the Rectangle Tool (M) while holding Shift to draw a square.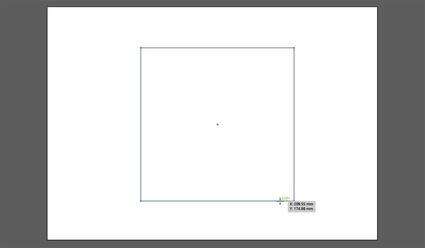 Step 3

Go to Object > Path > Split Into Grid. Add 3 Rows and Columns.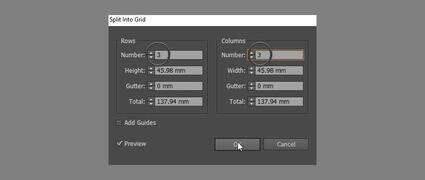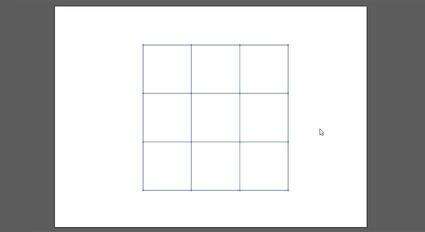 Step 4

Take the Line Segment Tool (\) and draw diagonal lines across all the squares. First to the right...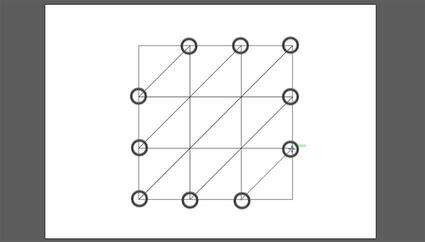 ... then to the left. Make sure to start and end these lines on anchor points.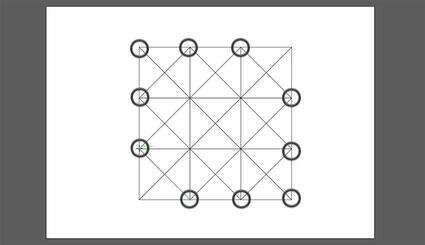 Step 5

Lock this layer and create a new one. Take the Pen Tool (P). Reset the Fill and Stroke again by pressing D. Click the following points to draw a tilted rectangle.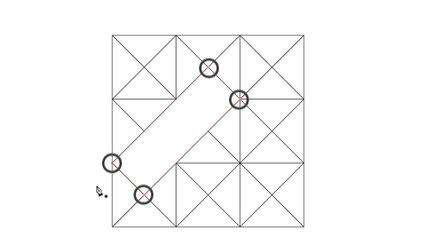 Step 6

Hold Alt and drag the rectangle to create a stack of them. Make sure to place each one exactly within the lines.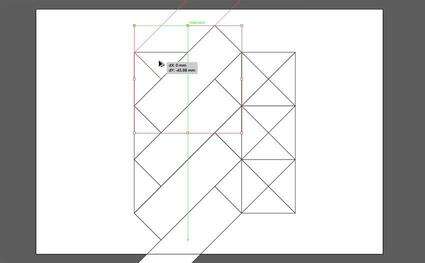 Step 7

Select the whole stack. Go to Object > Transform > Reflect. Check Vertical and click Copy.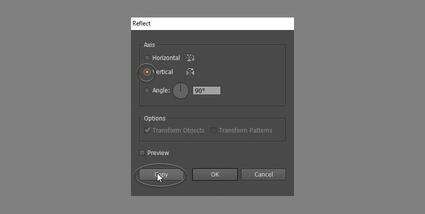 Step 8

Drag the selected copy to the right until both stacks mesh.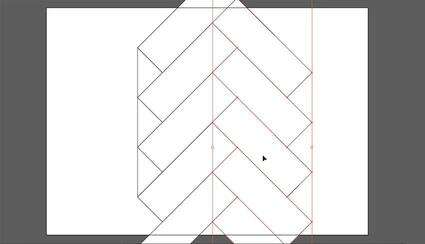 Step 9

Hold Alt and drag the reflected stack to the left, to mesh it with the left side of the original stack.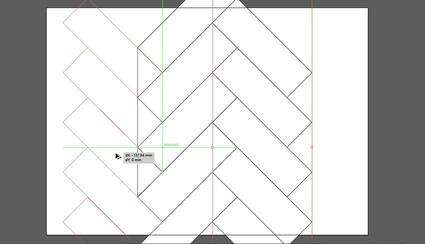 Step 10

Select All (Control-A) and adjust the thickness of the Stroke if you feel it's not accentuated enough.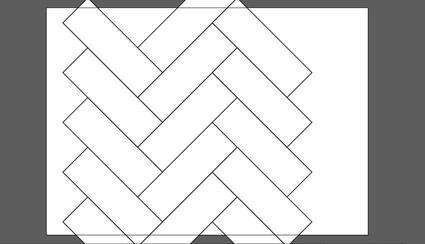 Step 11

Hide this layer. Create a new one and draw a square over the original one. Remove its Stroke.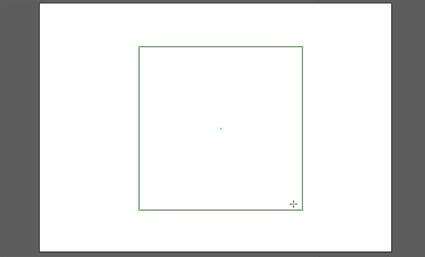 Step 12

Show the lower layer and Select All. Go to Object > Clipping Mask > Make.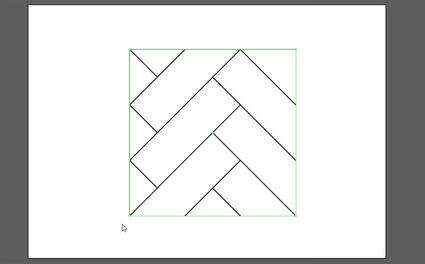 Step 13

To create an Illustrator pattern, just select the whole object and drag it to the Swatches panel.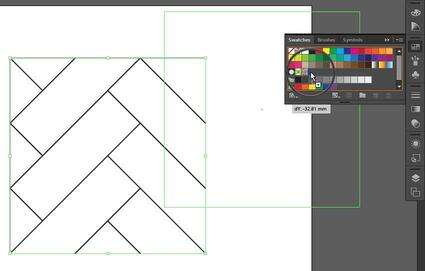 Step 14

There's one more thing we need to do, though. Because we used a clipping mask, Illustrator doesn't yet know which outline to use for the pattern. To set it, double-click the pattern on the list and check Size Tile to Art. Click Done.
Step 15

Your Illustrator pattern is done! Now, if you want to use your herringbone pattern in Illustrator, simply select the object that you want to apply it to, and click the pattern on the list.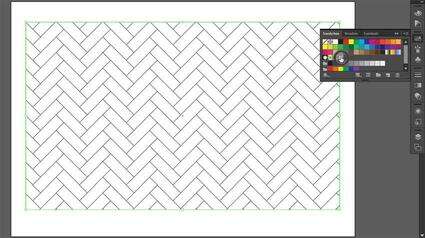 If you want to create a modified version of this herringbone pattern, it's very easy. Just select the rectangles separately to add colors to them. Just pay attention to the structure of the pattern—because it's seamless, a rectangle that gets cut on top is the same as the one that appears on the bottom. So they have to have the same colors for the pattern to work seamlessly.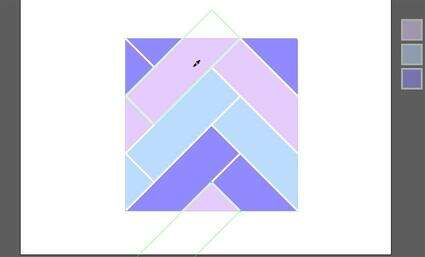 Illustrator Patterns Ready to Use


30 Seamless Patterns

This pack contains 30 seamless patterns in 15 unique combinations. Follow these pattern and color combinations and you can't go

wrong—just mix and match your patterns for some awesome and impressive

results. You can also try your own combos and change the colors and pattern sizes to make your designs unique!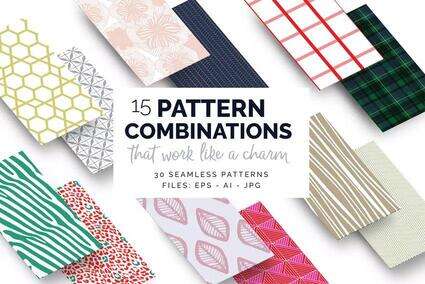 Goyard Pattern Backgrounds

This pack contains ten abstract Goyard pattern backgrounds

for your projects, with vibrant, high-resolution colors!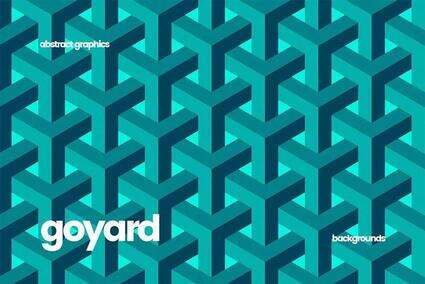 Geometric Pattern Collection

Get ten carefully crafted geometric seamless patterns for your next project! It works perfectly for creating posters, business cards, banners,

invitations, textures, packaging design, illustrations, and much more!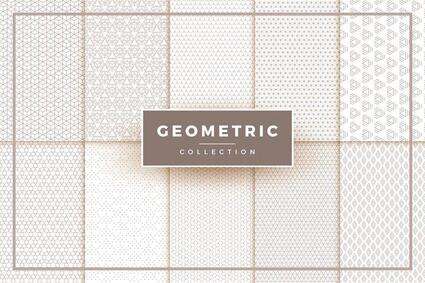 Bold Seamless Patterns

This collection contains 20 seamless vector patterns. Improve your design project with these patterns. They're useful for decorating web designs (banners and backgrounds) as well as

print designs (cards and wrapping paper) or textile (t-shirts and cushions).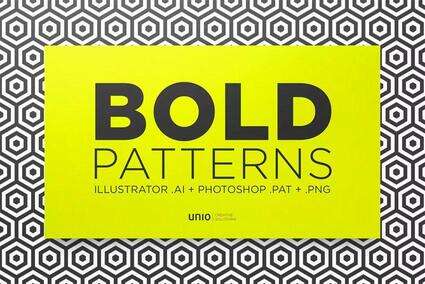 Good Job!

Now you know how to create a repeating pattern in Illustrator. If you want to learn more about how to create a pattern in Illustrator, check out our other tutorials:
Vector Pattern
How to Create Line Patterns in Adobe Illustrator
Andrei Stefan
Patterns
How to Create a Tribal African Inspired Pattern in Adobe Illustrator
Kaylan Michael
Patterns
How to Create a Pineapple Seamless Pattern in Adobe Illustrator
Nataliya Dolotko
Patterns
How to Create the Carpet Pattern From "The Shining" in Adobe Illustrator
Andrei Stefan
Patterns
How to Create a Traditional Indian Kolam Pattern in Adobe Illustrator
Nataliya Dolotko