15 Best Adobe InDesign Tutorials
The Adobe Creative Cloud is the industry standard for all things design and is the favorite layout design program for desktop publishing. With InDesign, you can create print and digital projects like magazines, books, brochures, and booklets.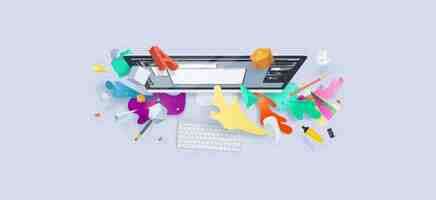 Some creative professionals actually prefer Adobe InDesign over Adobe Illustrator or Adobe Photoshop for their design projects. In fact, they might even tell you that it's the most versatile of all three Adobe products for designers!
In order to help you decide, we have put together a collection of the best InDesign tutorials. These were all created for the last version of InDesign or updated to include new functions. The majority of the tutorials below are free and in both text or video format. In addition, the ones at the end are available through subscription-based sites like Udemy and Skillshare.
Scroll down to see the best Adobe InDesign tutorials, all you need for your personal InDesign training.
Free Adobe InDesign Tutorials
Adobe InDesign Tutorials Inside The Adobe Help Center
Learning how to use InDesign is easy with the native tutorials provided by Adobe. There are tutorials for both beginners and experienced users. From the basic steps to set up a document, to creating and aligning text boxes. For more experienced users, the tutorials cover skills like grids and master pages.
Below are the best Adobe InDesign tutorials, all available in the Adobe training center.
Beginner Level
The tutorials below are for beginners who already know how to open a new document and start creating a project. The first is a step by step explanation of colors and effects, explaining image manipulation, color swatches, and how to use the eyedropper tool.
The second tutorial is a how-to for creating a professional resume with the help of a template. An Adobe Creative Cloud subscription gives you access to the images in the Adobe Stock library, which you can use to follow along with the tutorials.
Intermediate Level:
The intermediate level tutorials expect the user to already know how to create a complete project with InDesign. The first one is about publishing a completed project to the web as an interactive PDF. An advantage of the save for web option is the access to analytics and viewer insights.
The second tutorial is a step by step video guide to create a stylish tri-fold brochure which can be printed or shared online. This tutorial goes through important skills, like creating multi-column frames, adding text, using Adobe Fonts – formerly Typekit – and text effects.
InDesign Tutorials by Envato Tuts
Envato Tuts is a favorite with designers in all fields. Their tutorials are created by a community of designers and come in a variety of styles. From simple tuts on how to set up columns in page layouts to complex step by step instructions on how to create a reusable magazine template. Envato Tuts also has a YouTube channel with video tutorials for InDesign users at every level.
Below are some of the most creative InDesign tutorials which you will find for free on the Envato Tuts website and the Envato Tuts YouTube channel.
Beginner Level
The tutorials at beginner level start with a run through of how to set up a new document according to the specifications of each project. A lot of the tutorials on Envato are about creating templates. This is an invaluable skill to have for InDesign users, it saves lots of time for future projects. The first tutorial is about designing a Presentation template, it goes through the steps of using the layers panel, setting up a master page, designing the front and back cover, and inside pages.
The second tutorial is about creating a business brochure with more than two pages. It explains how to set up a text frame, use text effects, designing a table of contents, and a look at different export options to send the finished brochure to be printed.
The third beginner level tutorial is all about designing a summer club flyer. You will need access to Photoshop tools for the brushstroke background effect. Have both InDesign and Photoshop open on your computer to achieve the desired design. The instructions explain the use of adjustment layers, the text tool, and adding vector graphics.
Intermediate Level:
This tutorial for intermediate users is for creating a booklet with many pages. Every page design is unique and explains techniques like the text wrap tool, paragraph styles, and multiple columns.
Video Tutorials for Beginners
The YouTube tutorials on the Envato channel are truly amazing, especially the one below which is over two hours long. The instructor goes through all the essential InDesign skills, like how to set up the paper size, the basics of layout page design, how to use the artboard, how to use the crop tool, the fill tool and so much more.
Video Tutorials for Intermediate and Expert users
There are plenty of video tutorials for intermediate and expert users. This one is about designing a 3D paper-cut-out effect on the text of any InDesign project.
Similar to the one above, this quick tutorial in the video series is about creating an engraved stone text effect.
Subscription Based Adobe InDesign Tutorials / Courses
Free InDesign tutorials are great, of course, but there is also plenty of paid courses available online. In general, the paid courses go more in-depth than the free tutorials. For example, some subscription-based courses have an integrated forum where designers can submit their work for feedback from the instructor.
Skillshare
The best InDesign tutorial on Skillshare is a step by step explanation for creating a tri-fold flyer. It covers techniques for text formatting, vector image backgrounds, and image color correction. It's very detailed and to the point. This tutorial is for intermediate designers.
Lynda
The learning platform Lynda is known for its ongoing podcast style tutorials with weekly installments. Their InDesign Secrets series is an industry favorite for creative professionals in all levels of expertise.
Udemy
The Udemy Essentials Training Course is a detailed tutorial for beginners which covers all the bases. It will help you design projects like annual reports, brochures, and newsletters.
Domestika
The last InDesign tutorial on this list is a bit different from the rest, due to how it's in a different language. It's an InDesign course created by a very creative group based in Mexico City called Domestika. This tutorial on how to make a magazine is in Spanish with English subtitles and is taught by a renowned editorial designer. The style of teaching on Domestika is quite unique and you might like to watch other tutorials after this one.
Conclusion
Adobe InDesign is a desktop app with great capabilities, but now it can also be used in conjunction with the Adobe Comp mobile app. As a result, designers can use the power of Adobe CreativeSync to have access to all their fonts and graphics no matter what device they are on. With Adobe Comp, designers can sketch an idea on the go, then send to InDesign on the computer. Furthermore, large publications can use Adobe InDesign with the Adobe InCopy program, in which designers work with Adobe InDesign meanwhile writers work with InCopy and neither can affect the others' work.
These new features, along with the knowledge of how to use them are invaluable skills. In conclusion, knowing how to use a design program like InDesign is important for a designer to create their best work. It will help improve your client work and consequently, your design portfolio. InDesign is particularly important for those working with print design and desktop publishing. Hopefully, these tutorials will help improve your design techniques in print design and desktop publishing.
Featured Image via
25 Tutorials For Getting More Out of Adobe InDesign
When it comes to print design, there is no better tool than Adobe InDesign. Once you master the basics, however, you need to upgrade your skills and learn new tricks that will quickly turn you into an InDesign pro.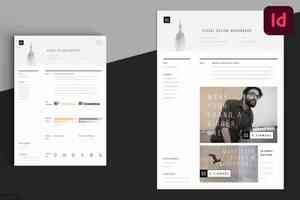 In this post, we've rounded up the best tutorials on InDesign that will help you get more out of this powerful program.
You will learn how to speed up your InDesign workflow as well as new ways of working with the features you're familiar with. Use these tutorials to create stunning page and magazine layouts, posters, and any other print design you need.
White space matters in design. It can make your finished project look more professional, so it's essential to learn how to use it properly. This tutorial will help you master white space in no time.
Setting a print bleed will help you avoid that ugly white margin that appears on your document when your design elements don't extend the entire way. This quick tutorial will teach you how to properly set a bleed for your documents.
Concept Design Mood Board Templates (with Envato Elements)
Learn how to apply special finishes such as varnishes, foil blocking, embossing, and die-cutting. The tutorial includes best practices for each finish, and you can easily apply the tips to other processes.
Use InDesign to create rich, interactive EPUB files. This tutorial walks you through all the steps and covers everything you need to know to include slideshows, add buttons to trigger animation, and more.
When you use a column grid in your design, everything looks more visually appealing and better organized. Learn how to apply a column grid to design an attractive poster.
If you're working with multiple images and other assets, managing those assets properly is crucial. This quick and easy tutorial will teach you all the asset management secrets for InDesign.
Adobe InDesign Flyer Template (with Envato Elements)
Whether you dream of publishing your own book or simply want to push your skills further, this InDesign tutorial is for you. You will learn how to plan your layout, set the structure, and link pages.
Learn how to design an attractive and polished magazine cover in this tutorial. You will learn how to use layered images and text to create a three-dimensional design, apply typography effectively, and how to incorporate pricing and binding.
In this video tutorial, you will learn how to use both Photoshop and InDesign to create an attractive magazine layout.
Follow the steps in this tutorial to quickly design a custom pocket folder that's ready to be printed. This is a great way to learn how to make promo materials for your brand.
Graphic Design Portfolio Template (with Envato Elements)
Calendars help us stay organized, and there is no better motivation to use one than to design your own. Learn how in this easy-to-follow tutorial.
A monotone layout can make your design stand out, not to mention it can save money on printing. Use this tutorial to learn how to create gorgeous layouts in InDesign using one or two monotone colors.
Learn how to speed up InDesign layouts using the Gap and Live Corner tools. This process simplifies object selection and frame editing, so it's definitely a tutorial to check out.
Take your Page tool skills to the next level with this tutorial. You will learn how to control multiple page sizes within a single document, create gatefolds, and add a spine to an editorial design.
With this tutorial, you will learn all about creating an index in InDesign. The tutorial covers various index types and typesetting using InDesign's style sheets.
Typography can make or break your design, and InDesign has powerful tools for applying and working with type. In this tutorial, you'll become a type pro and make your designs look professional every time.
This tutorial will help you create an interesting effect in your documents. Learn how to combine text and shapes and then mask everything with a photo or texture image.
Master pages will save you a ton of time in your design process. This tutorial will show you how to work with master pages, from creating them and applying them to your document.
Instead of importing dozens of different images to your InDesign document, learn how to use the Glyphs panel. This will make your designs stand out more and give them extra visual appeal.
Have you ever needed to add an Excel file to your InDesign document? This is super-useful for showing stats and data, and in this tutorial, you will learn how to easily do that.
Learn how to save time in InDesign with the Styles feature. You will learn how to maintain the same fonts, spacing, and styles throughout your document and keep a consistent look and feel.
This downloadable tutorial will show you to create a multi-page magazine. Every step of the process is outlined and easy to follow, so you will be creating magazines in no time.
Unfortunately, sometimes your file can get corrupt. However, all is not lost as there are ways to open those corrupt files and salvage your work. This tutorial shows you how.
Masking is not only a feature reserved for Illustrator and Photoshop. It can be done in InDesign, and this tutorial will teach you everything you need to know.
This quick and easy tutorial will teach you how to quickly access the glyphs and characters panel and replace them all at once instead of hunting down individual glyphs.
Introduction to Adobe InDesign CC
Adobe InDesign is without a doubt the most popular and versatile desktop publishing software used for designing and publishing flyers, brochures, newspapers, graphic designs and any other type of professional visual communication document. Mastery of this software is a requirement for anyone who works or aspires to work in marketing, design or publishing. This course is a beginner's step-by-step guide to learning Adobe InDesign. We begin by taking you on a quick tour of the design environment that explains how to zoom, navigate and import files into your workspace.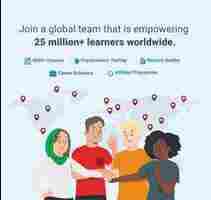 To help you realise your full potential, we teach you how to create your custom workspace, new documents and multiple columns in your layout. We explain how to set up your document for offset printing. Learn about the 'Preview' modes in InDesign and how to use rulers and guides to modify your pages. The course demonstrates how to manipulate text, shapes, colours and graphics while you save and export your designs.
This course also helps you to understand the various features embedded in this software, such as 'display performance' that allows you to toggle between low and high resolutions. Learn how to import and manipulate an object as we take you through control style and text flow. Adobe InDesign is the industry standard used in digital art so look no further if you're looking for the ideal course to kickstart your career as a graphic designer. Take this course today and learn a valuable new skill.