Twitter is bursting over this "new autonomous electric train that does not need traditional tracks."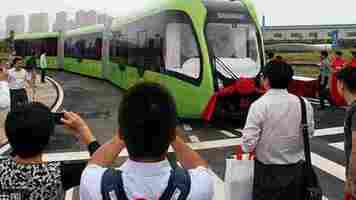 To begin with, it's not that new. The Autonomous Rail Rapid Transit (ART) guided articulated vehicle was developed back in 2013 by Chinese rail maker CRRC Zhuzhou Locomotive Co., Ltd. It was first launched in Zhuzhou in 2017, and since then it has undergone several trials and experimental operations.
The biggest issue with the ART vehicle is that we can't really point out what it is: a train, a tram, or a bus?
As per CRRC Zhuzhou, the electric vehicle is labeled as a "smart bus", designed to alleviate the Chinese urban transport system, Xinhuanet reported in 2017.
Credit: CC BY-SA 4.0
A standard bus is about 30 meters long and features three carriages with a capacity of 300 people, while a five-carriage bus can carry up to 500 passengers.
Credit: CRRC Zhuzhou
The ART bus runs on virtual tracks, meaning that it uses sensors and cameras that enable it to mark the road dimensions and map its route. This is also facilitated by dotted lines painted on the road.
So, if we do the math, it's essentially a glorified bus that runs on lanes, even if it looks like a train or a tram.
On the bright side, yes, it's electric and features automated tech that assists the driver. But to be honest, there aren't too many novel things about it.
Do EVs excite your electrons? Do ebikes get your wheels spinning? Do self-driving cars get you all charged up?
Then you need the weekly SHIFT newsletter in your life. Click here to sign up .
€1 a day public transit is coming to the German city of Leipzig
This article was originally published by Christopher Carey on Cities Today , the leading news platform on urban mobility and innovation, reaching an international audience of city leaders. For the latest updates follow Cities Today on Twitter , Facebook , LinkedIn , Instagram , and YouTube , or sign up for Cities Today News.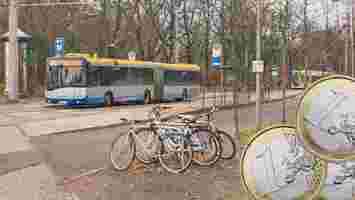 The German city of Leipzig is set to gradually introduce a €365 (US$442) annual pass for public transport.
From August 1, any resident in possession of a Leipzig Pass – a discounted travel card for those on low incomes – will be eligible to buy the €365 ticket, which provides unlimited access to the city's public transport system for a year.
Leipzig Mayor Burkhard Jung said the ticket is a socio-political measure combined with an environmental approach, and while the city had initially wanted to include more people in its launch, budget constraints had scaled back plans.
As part of a phased implementation, residents under 27 will also be eligible for the ticket from January 1, 2022.
The pilot scheme will run for one year, and is funded by the German Federal Ministry for Transport.
The Vienna model
In 2012, the Austrian capital Vienna reduced the price of its annual travel pass from €449 to €365, and has since boosted sales from 321,000 in 2011 to 822,000 in 2018.
When children and students (eligible for cheaper passes) are added to the total, around 1.1 million of Vienna's 1.9 million population now have a long-term pass.
The brainchild of former Deputy Mayor Maria Vassilakou – who ran for office for the Green Party in 2010 promising €100 season tickets, but had to settle for a €365 compromise – the 'Vienna model' has served as an example to larger cities looking to expand public transport usage without losing a considerable chunk of revenue.
Public transit ridership also increased after the measure was introduced in Vienna and other European cities are now considering bringing in similar schemes.
In 2019 Berlin Mayor Michael Müller told Swiss newspaper Neue Zürcher Zeitung that he wanted to pursue the goal of replicating Vienna's euro a day model "step by step."
Do EVs excite your electrons? Do ebikes get your wheels spinning? Do self-driving cars get you all charged up?
Then you need the weekly SHIFT newsletter in your life. Click here to sign up .
Dear Venture Capitalists, you can help save the world — by investing in carbon neutral startups
Did you know SHIFT is taking the stage on Sept 30 and Oct 1 ? Together with an amazing line-up of experts, we will explore the future of mobility during TNW Conference 2021. Secure your ticket now!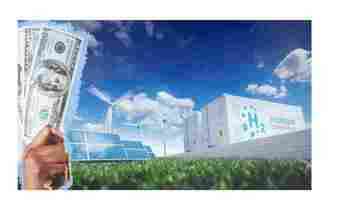 Technology is evolving faster than ever before. It creates the opportunity for new products, business models, and bringing products more quickly to market. But what does it mean for industries such as mobility and energy? I spoke to Girish Nadkarni, the CEO of TotalEnergies Ventures , to find out.
TotalEnergies  Ventures focuses on finding, funding, and fostering high-potential startups that will create a low carbon future. This encompasses areas such as renewables, distributed energy, new mobility, energy access, energy storage, bio-plastics and recycling, AI, and IoT.
The challenges for B2B startups in the Venture Capital space
According to Nadkarni, success in the B2B space is markedly different from B2C.
Industrial B2B startups disrupt large established companies, and traditional industries like utilities and manufacturing. They often focus on internal transformation or introducing new products to mission-critical functions and tasks. Therefore, startups need experience in the industries they aim to disrupt and support from a solid network to open doors.
TotalEnergies Ventures focuses on later-stage investments. Nadkarni explains:
Over the last couple of years, TotalEnergies Ventures have negotiated 25 different pilot projects and agreements and has another 55 under negotiation. According to Nadkarni:
Failure and barriers to innovation
Nadkarni sees failure as part of progress for startups as it provides a learning opportunity. He notes that:
His favorite example is when desktop computers first came to people's homes:
"People said, 'Oh, now I can store my recipes conveniently.' Well, yes, you can, but that's not leveraging the power of the computer."
In technology, being too early is sometimes the same thing as being wrong. Nadkarni explains:
The future of venture capital is green energy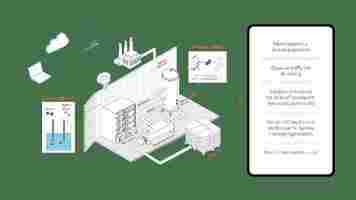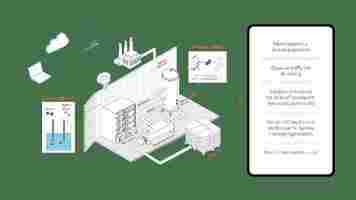 Total Energies is a founding member of the Oil and Gas Climate Initiative , a CEO-led initiative that aims to accelerate the industry response to climate change. Nadkarni has a significant interest in hydrogen infrastructure and is leading an initiative with Air Liquide to raise a 1.5 BEUR clean hydrogen infrastructure fund. He notes:
Nadkarni assets that large companies are recognizing the need to get lower their carbon emissions: