Following the string of fire-catching disasters Samsung suffered last year, the tech heavyweight wants to avoid another Note 7 fiasco at all costs – which is why the company is outsourcing the battery production for its upcoming Galaxy S8 flagship to a variety of manufacturers.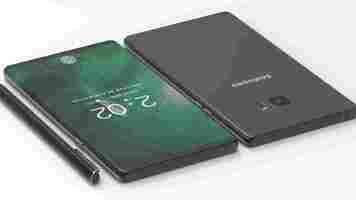 The Wall Street Journal reports one of the suppliers the South Korean phone-maker has turned to for its battery needs is fellow tech rival Sony.
Citing sources familiar with the matter, the publications claims that, in addition to Amperex and its battery-making subsidiary Samsung SDI, the Big S has also contracted Sony to provide lithium-ion batteries for the forthcoming S8.
According to the report, the order placed with Sony is proportionally smaller when compared to the other two.
Though Samsung has a long-standing rivalry with the Japanese manufacturer, Sony continues to provide tech – including batteries and camera components – to several companies that make phones .
Samsung similarly supplies other rivals with components too. In fact, not too long ago the South Korean behemoth was rumored to have struck a deal with Apple that will see the company craft 160 million OLED screens for the iPhone 8 .
Following months of investigation, Samsung released a detailed analysis into what caused the Note 7 to burst into flames, blaming the malfunction on two separate battery issues.
After reports the phone-maker opted to test the Note 7 batteries in-house instead of trusting third-party companies with the task, Samsung recently posted video on YouTube to boast its updated quality assurance practices.
The upcoming Galaxy S8 is expected to launch on March 29, with the shipping date slated for April 21.
via CNET
Source of the article:https://www.computerskillsaa.com/samsung-is-reportedly-cramming-sony-batteries-into-the-galaxy-s8