Sony's Xperia tablets have long reigned as some of our favourites, but the Xperia Z3 Tablet Compact was the first one to shrink its winning formula down to an 8in screen size. We find this size is a good compromise between portability and big-screen entertainment, but some may still prefer the 4:3 aspect ratio of an iPad or Google Nexus 9 , which can feel more natural when using a tablet in portrait mode.
Design
There's no doubt the Z3 Tablet Compact looks great. It's amazingly slim at just 6.4mm and weighs just 270g, which is a whole 140g less than the 8in Tesco Hudl 2 . More impressively, this tablet is 1.1mm thinner and 60g lighter than the iPad Mini 3 . That low weight is easy to appreciate too, as the Z3 is supremely comfortable to hold one-handed due to its super-thin chassis. The frame is made from aluminium, which also helps keep the weight down, while the back is lightly textured soft touch plastic that's very pleasant to hold.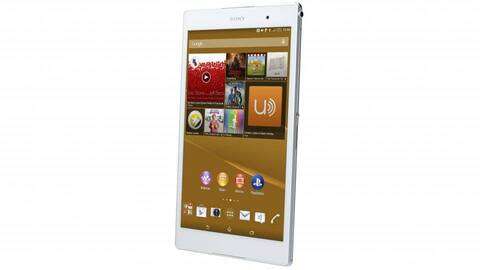 The Z3's party tricks don't stop at just being thin and light, either. It's also waterproof and dust-resistant, meaning you can safely use it in the bath or to take pictures in freshwater up to 1.5m down for up to 30 minutes at a time. Therefore you might want to avoid actually dropping it in a pool, and you'll also need to make sure the various slots are sealed before you dive in.
Impressively, Sony has done away with the need for a flap to seal the headphone jack - an orifice likely to have caused many a tablet's watery demise in the past since it's so easy to forget about. There's also a waterproof magnetic charging dock connector on the side, but this does disrupt the Z3 Tablet's otherwise clean lines.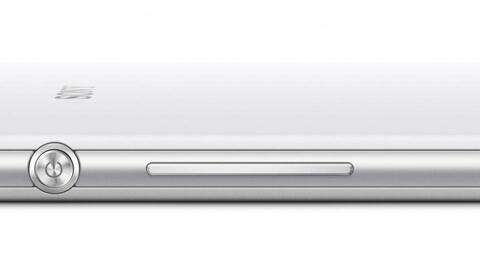 Display
Another of the Z3 Tablet Compact's stand-out features is its 8in 1,920x1,200 resolution display. With a pixel density of 275ppi, images appear incredibly sharp and it's almost impossible to discern individual pixels. More importantly, though, the Z3 has one of the most colour-accurate screens we've tested, as the display was able to produce an astonishing 98.2% of the sRGB colour gamut. This is one of the highest readings we've seen on a tablet, eclipsing both the iPad Air 2 and the Google Nexus 9. Although colours are perhaps not as vibrant as on this screen as on the Samsung Galaxy Tab S 8.4 's, it's certainly the best LCD screen you'll find before making the jump to one of Samsung's Super AMOLED panels.
One advantage the Z3 does have over the Tab S 8.4 is its eye-searing brightness levels, which we measured as a record-breaking 622.10cd/m2. Not only does this result in fantastically pure whites, but it also makes the screen very easy to see in bright sunshine. One downside is slightly higher-than-average black levels, but our reading of 0.54cd/m2 isn't really that bad considering the display is so much brighter than everything else we've seen. A contrast ratio figure of 1,104:1 is also impressive, and helped lend an excellent level of detail to our set of test images.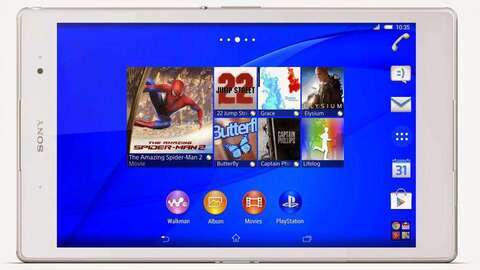 Performance
The laptop's quad core 2.5GHz Qualcomm Snapdragon 801 processor feels a little elderly now compared to this year's top-end chipsets, but it's paired with a generous 3GB of RAM, and the tablet still feels perfectly responsive in daily use. Apps and menus open swiftly and without delay, and Android feels quick and responsive.
With a score of 1,059 in BaseMark OS II, this tablet isn't as fast as the Dell Venue 8 7840 or Google Nexus 9, but it sits comfortably in front of both the Samsung Galaxy Tab S 8.4 and Tesco Hudl2. Admittedly, its BrowserMark score of 1,403 was a little underwhelming, but the Xperia Z3 Tablet Compact never stuttered when loading image-heavy or complex websites and scrolling and panning were both very smooth.
Gaming
Where the Z3 hasn't aged is in its gaming performance, as its huge score of 25,585 in our BaseMark X 1.1 graphics benchmarks on Medium quality settings equated to a smooth 30.2fps in the Dunes test and 40.3fps in the Hangar test. This surpasses every other Android tablet bar the Nexus 9 and Nvidia Shield, but both of those are Android gaming power champions.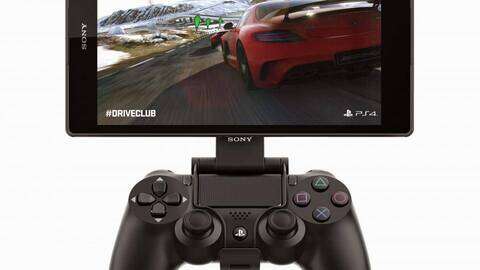 The tablet's gaming credentials don't stop there. If you own a PlayStation 4 you can also use the Z3 Tablet to play PS4 games over your home network using the Remote Play service. This means you can use your PS4 controller to play games all over the house on your tablet, helping avoid arguments when the living room TV is in use.
Source of the article:https://www.happycameractiy.com/sony-xperia-z3-tablet-compact-review-update-to-android-50